See the underwater world with your
own eyes
Find the treasures of the underwater world

welcome
Dalkey Scubadivers is a sports diving club with a long track record (over 40 years!) of safe and enjoyable diving. If you have a sense of fun and adventure, come join us! We have our own boat, an impressive high speed RIB, and we dive in Dublin Bay at least twice a week during the summer, though we have been known to dive every day of the week when the weather is good! And we have recently upgraded our equipment - many thanks to Dún Laoghaire Rathdown Sports Partnership, Sport Ireland and DLR Universal Grant Scheme for grants for training, search and recovery and medical equipment.
Who we are
Founded in 1976, Dalkey Scubadivers (or DSD) is an amateur scuba-diving club affiliated to C.F.T (Comhairle Fo-Thuinn, in Irish), The Irish Underwater Council, located in Dun Laoghaire, County Dublin
Our History
Originally based near Coliemore Harbour, much of our Dublin Bay diving still takes place in the Dalkey area, even though the club now operates from Dun Laoghaire…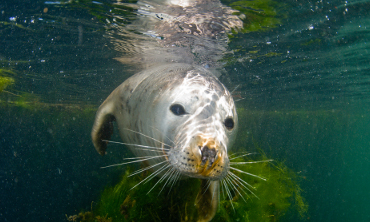 Our Vision
Our vision is that more and more people will experience and cherish the wonders of the seas...


Our Committee Members
Our Committee members are dedicated to making DSD an active and welcoming club for everyone from novice to experienced diver...
What We Offer To Our Members
The club has an excellent safety record and we reckon that safety at sea is of paramount importance!
Where and when we dive
The Muglins (the small rock beyond Dalkey Island) is just a short boat ride from our base at Dun Laoghaire and it's teeming with life...
Looking for dive buddies?
If you are already a qualified diver, contact us to find out more about diving with Dalkey Scubadivers - you won't regret it!...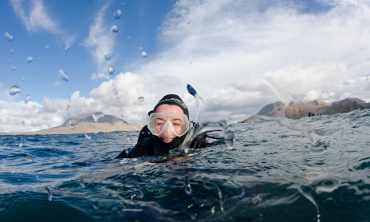 Courses for Beginners
Courses for beginners and current divers wishing to advance their skills. Join us today and dive for fun with us...
Dalkey Scubadivers is an active diving club with members at all levels, from newly qualified divers to experienced instructors. Our motto is "dive for fun" and we do just that in Dublin Bay and around Ireland, especially along the west coast. Club members can also learn skills such as driving fast dive boats, underwater photography and wreck diving. Contact us to find out more and join in (dsdsecretary@gmail.com)!
- Yvonne Lynch / Diving Officer